KEYRING HELPS PROVIDE THE KEYS TO YOUR COMPANY'S SUCCESS.
About KeyRing Business Solutions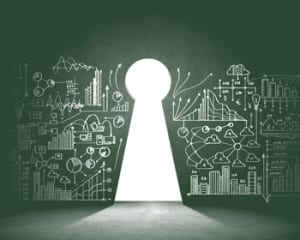 KeyRing Business Solutions is a next generation bookkeeping and accounting company focused on providing remote solutions to today's small businesses. Whether you are launching an international start-up, growing a local technology company, or operating a traditional brick-and-mortar business, KeyRing has the tools and knowledge to help you get the most from your financial data.
At KeyRing we leverage trusted financial services platforms like Xero and QuickBooks Online to help you find crucial information hidden within your financial data. Combined with the collaborative app ecosystem that each accounting platform offers, we can tailor make a financial platform that tames your data and empowers your business decisions.
KeyRing was started over 8 years ago by Heather Gunther when she noticed the coming shift in the accounting field and the benefits that cloud computing would bring to her clients. With a focus on bringing the intimate nature of traditional on-site bookkeeping to the remote world, Heather created KeyRing to bring a personal touch and professional expertise to the cloud.

HEATHER GUNTHER
Owner, Xero Certified & QuickBooks Online Pro Advisor
Heather created KeyRing to bring
a personal touch and professional
expertise to the cloud.
About Heather Gunther
Heather began working in the bookkeeping/accounting field almost 20 years ago, beginning her career at an egg producer where, among other things, she tracked the useful lives of over one million chickens. Over the years, she has been a part of and learned from a wonderful variety of businesses. Through those experiences with corporations, small businesses, and "solopreneurs," Heather has gained insight into the differing needs of these types of companies.
I soon enjoyed helping business owners unlock the powerful information hidden in their books and realized that I could help more businesses succeed by starting my own company, thus in 2010, KeyRing Business Solutions was born. ~ Heather
LET KEYRING SHOW YOU ALL THAT YOU CAN GAIN BY ALLOWING US TO MANAGE YOUR BOOKKEEPING & ACCOUNTING NEEDS.